Portable Hard Drive
Portable hard drive are one of the most useful external hard drives on the market. They are really small, which means they can fit in your pocket and their storage capacity is quite big.
Physical Hard Drive Size
The size of portable external hard drives are usually the same size as a laptop hard drive (2.5 inch) compared to the bigger hard drives (3.5 inch).
This means that you can hold the hard drive in the palm of your hand and bring them around with you.
Portable Hard Drive Capacity
A portable hard drive has a smaller capacity then the normal 3.5 " hard drives. It is the same hard drive as a laptop hard drive, which means that it has sizes between 20Gb – 500Gb. However, for most users 300Gb – 500Gb is big enough. This is why they are so much better than the small flash drive.
Disadvantages
There are a few little disadvantages to the portable hard drive. However these are so minor that it would not deter me from buying one.
Firstly, the price of smaller hard drives are more expensive than bigger 3.5″ hard drives. This means that you will paying more per Gigabyte than you would pay for a bigger hard drive.
The second disadvantage in buying a portable external hard drive would be the speed of the platters. In most normal internal hard drives the speed is around 7200 RPMs while these small hard drives usually run at 5400 RPMs. This does mean that the hard drive is slightly slower and it will take slightly longer to run programs and move files.
Buying a Portable Hard Drive
So do you want to buy a portable hard drive? I think they are an excellent alternative to the Flash Drive and they provide you with so much storage space. They are great for backing up your computer and if you feel like you need more space than they offer then why not check out other external hard drives?
Below I have listed some of the best portable external hard drives available on the market at the moment. Check them out and see what you think.
---
SimpleTech FS-U25/500E 500GB PORTABLE HARD DRIVE WITH USB 2.0

This is an excellent hard drive. It only has a USB connection which means that you don't need an extra power connection.
This allows you to bring this hard drive around with you and just hook it up to your computer without needing a powerpoint.
---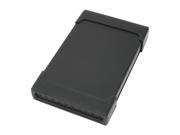 Western Digital Elements Portable 400GB 2.5″ External Hard Drive

This drive is great. It has a really small sized drive that fits into your pocket easily. It also has no power cable which makes it very portable and easy to use.
It is also a Western Digital hard drive which means that it is extremely high quality. Another great buy!
---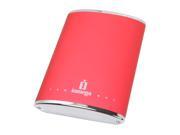 iomega eGo Portable 33941 Hard Drive, FireWire 400/USB 2.0, 250GB Cherry Red

Take your data with you using the incredibly stylish eGo from Iomega. Underneath the stunning cherry red and chrome exterior is a 250GB hard drive that's protected by the patent pending DropGaurd protection system.
The dual connection drive uses either a USB or FireWire connection making it a great choice for mixed platform environments. The drive gets its power from the data bus so there are no extra cables to carry around.
---
iomega Prestige Portable 160GB 2.5″ External Hard Drive

Out of drive slots in your computer? Need temporary or portable data storage? Iomega's got a beautiful line of external drives to meet your needs.
Using the USB 2.0 interface for plug and play simplicity and for power, this 160 GB add-on drive with an 8MB cache meets the demands. Its sturdy aluminum case is both stylish and rugged, allowing portability between machines without looking like an armored truck. How portable? Well, you could tuck it into a shirt pocket; is that portable enough?
Inexpensive, easy to use, portable; what else could a person ask for? So, if this meets your needs, buy it, because this is an excellent buy.
---
Portable Hard Drive Reviews
Samsung Portable HDDs
Iomega Portable HDDs
Hitachi Portable HDDs
Related Links 
How to install an External Hard Drive
Go to the Page on Computer Hard Drives